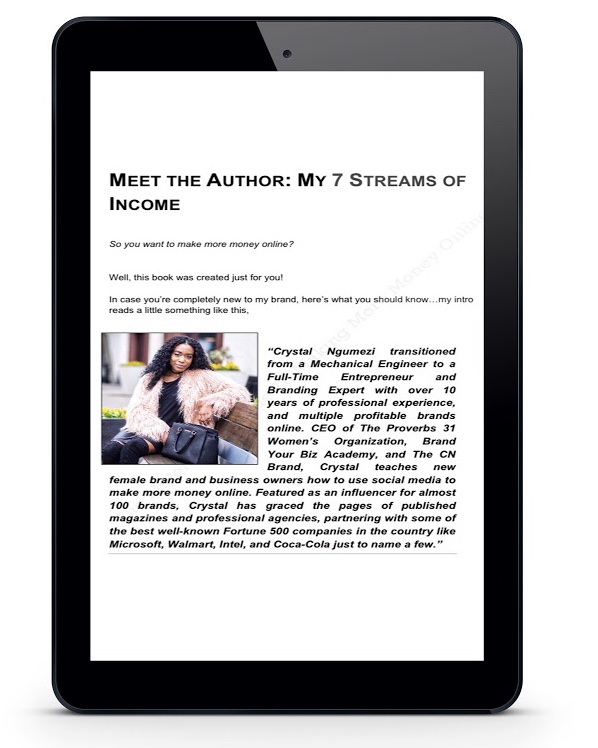 It costs to be
The Boss


"In order to see something new, you have to do something different."
I left Corporate America in 2014 to become an entrepreneur, launching multiple brands online that generated 7-streams of revenue in under 3 years. Using my degree in Mechanical Engineering and my online branding experiences, I've built for-profit and nonprofit global brands, reaching thousands of women online, partnering with companies like Microsoft, Dell, Steve Madden, Dove, Target, and Macy's just to name a few. As a Nonprofit Founder, Faith-based Influencer, and Brand Coach, I get to use my 10+ years of experience to teach hundreds of women how to build brands, start businesses, and earn more revenue online. I'm living in my purpose and have devoted my life to helping other women achieve their own success!

Introducing:
Brand Your Biz Accelerator

Private Coaching & Consulting with an Expert

Gain brand clarity and solutions for your business by working with Crystal Ngumezi, Serial Entrepreneur, Business Owner, and CEO of The Proverbs 31 Women's Organization. Brand Coaching and Consulting focuses on brand building, with a concentration on business startup, online marketing, and operational management for monetary growth and sustainability.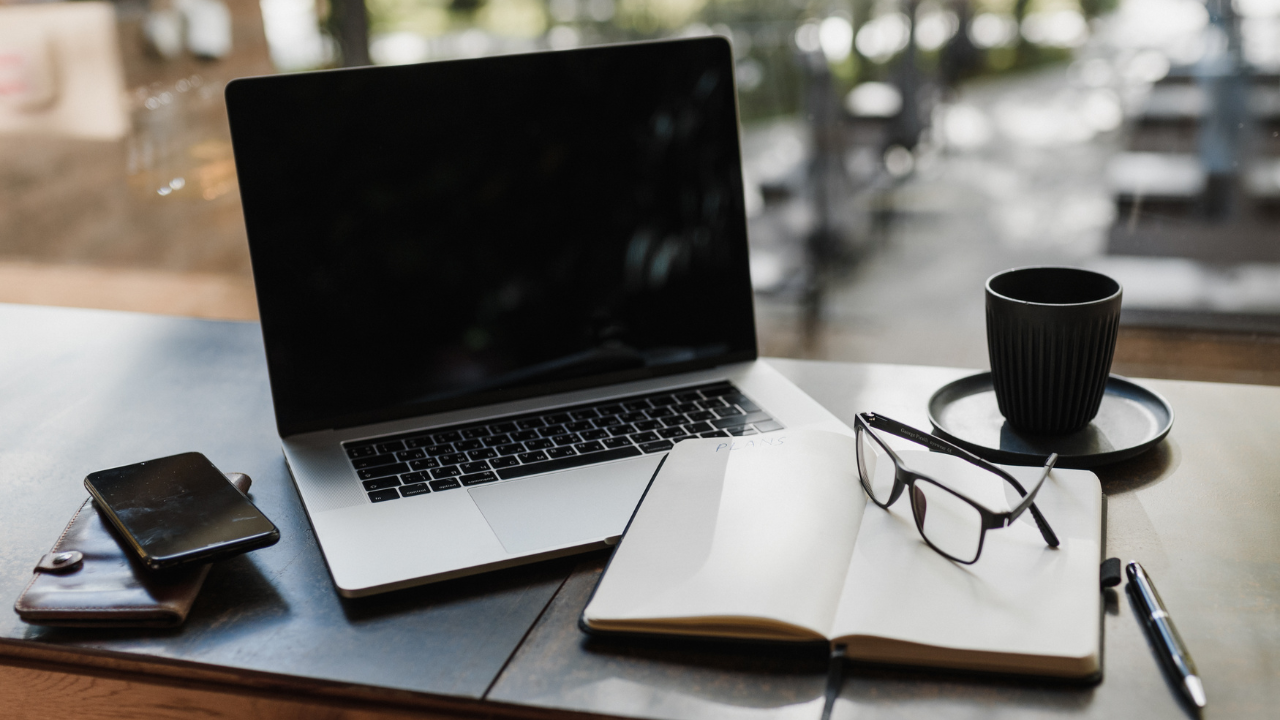 3-Month Brand Accelerator Curriculum

Start, build, and grow your brand from scratch through a 3-month brand intensive program. Sessions will focus on business formation process for for-profit and nonprofit businesses, online branding strategy, marketing plan creation, monetization sales funnels setup, and operational structuring for improved product/service performance and online growth.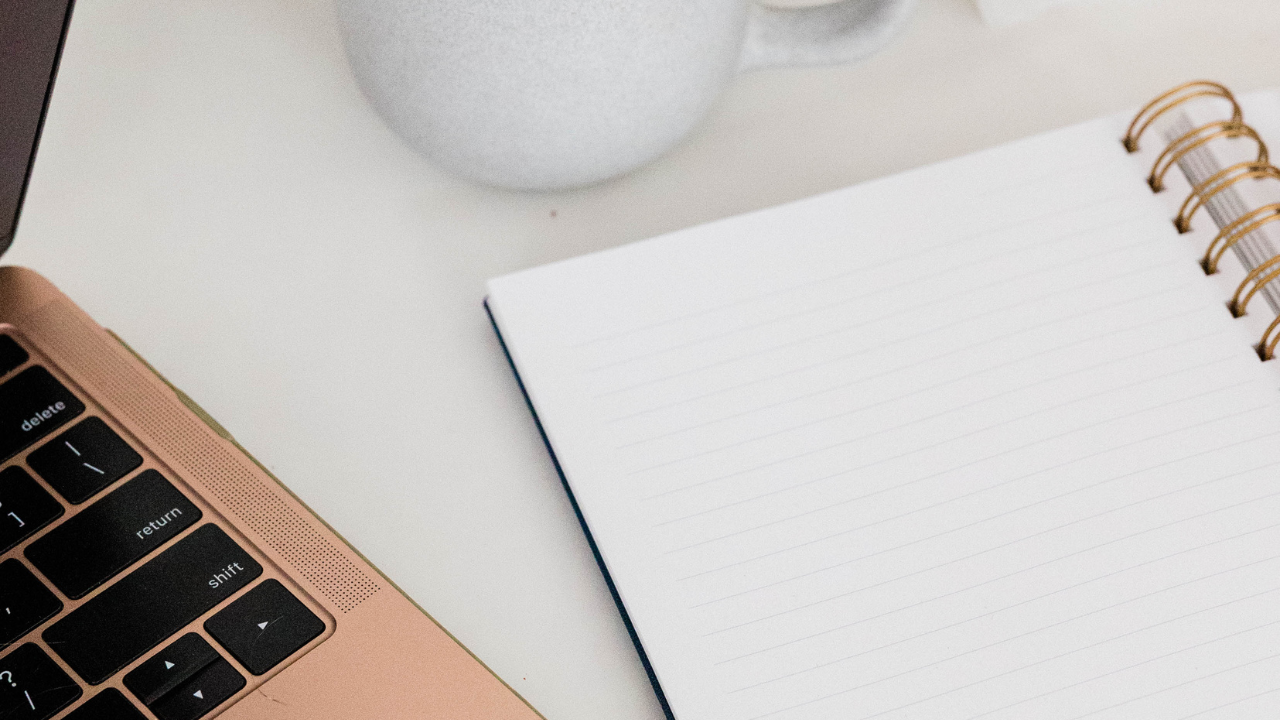 Lifetime Access to Online Academy Directory

Unlock exclusive lifetime access to an online female community, brand building fundamentals, business funding resources, and social media marketing tools, along with video streaming and recorded workshop replays. Benefit from unlimited access to business, branding and social media resources and education to take your brand and business to the next level.

Coaching & Consulting
Brand Your Biz Accelerator

✔ Brand Clarity
✔ Business Solutions
✔ Online Marketing Strategy
✔ Operational Management Tools
✔ Private One-on-One Time
✔ Personal Feedback
✔ Business Start Up Process
✔ Online Brand Coaching Videos
✔ Customer Top-Rated eBooks
✔ Worksheets & Checklists
✔ Workshop Replays


Including Unlimited Lifetime Access to:

FAQ.
Q. How do I know if Brand Your Biz Accelerator is right for me?
A. Private Coaching and Consulting ideal for female entrepreneurs and brand owners seeking one-on-one brand/business help from an expert.
Q. Will sessions be in person?
A. 60-minute in-person sessions are available for local clients, with scheduling details inside the program. All other clients can schedule virtual sessions.
Q. If I'm already a member in Brand Your Biz Academy can I still buy private one on one sessions with you?
A. Yes. Members can purchase 1:1 service, and remain a member, or purchase full Brand Your Biz Accelerator Program to receive lifetime access to Brand Your Biz Academy Membership Program. For members who want lifetime access to Brand Your Biz Academy by purchasing $5000-Brand Your Biz Accelerator (full program), simply cancel monthly membership plan for Brand Your Biz Academy and purchase Brand Your Biz Accelerator (full program).

Q. How do I contact customer service support?
A. Please send all customer service support questions to:
Terms & Conditions.
When you receive access to content in Brand Your Biz, including, but not limited to, courses, course content, videos, documents, ebooks, lectures, webinars, live classes, recorded replays, workshops, products, workbooks, checklists, etc. you acknowledge that:
You will not copy, duplicate or steal Course Content created by Crystal Ngumezi. You understand that by doing so, or anything that is contrary to these terms and conditions and the limited license she is providing to you herein is considered theft, and she reserves her right to prosecute you to the full extent of the law.
Brand Your Biz is granting you a limited license to content provided in Brand Your Biz for your own personal use, not for your own business/commercial use or in any way that earns you money, unless given written consent and permission by Crystal Ngumezi that states the right to.
Failure to abide by the above terms and conditions will result in a membership deactivation without a refund.
By enrolling in Brand Your Biz, you are acknowledging that you have received and agreed to the terms listed above.