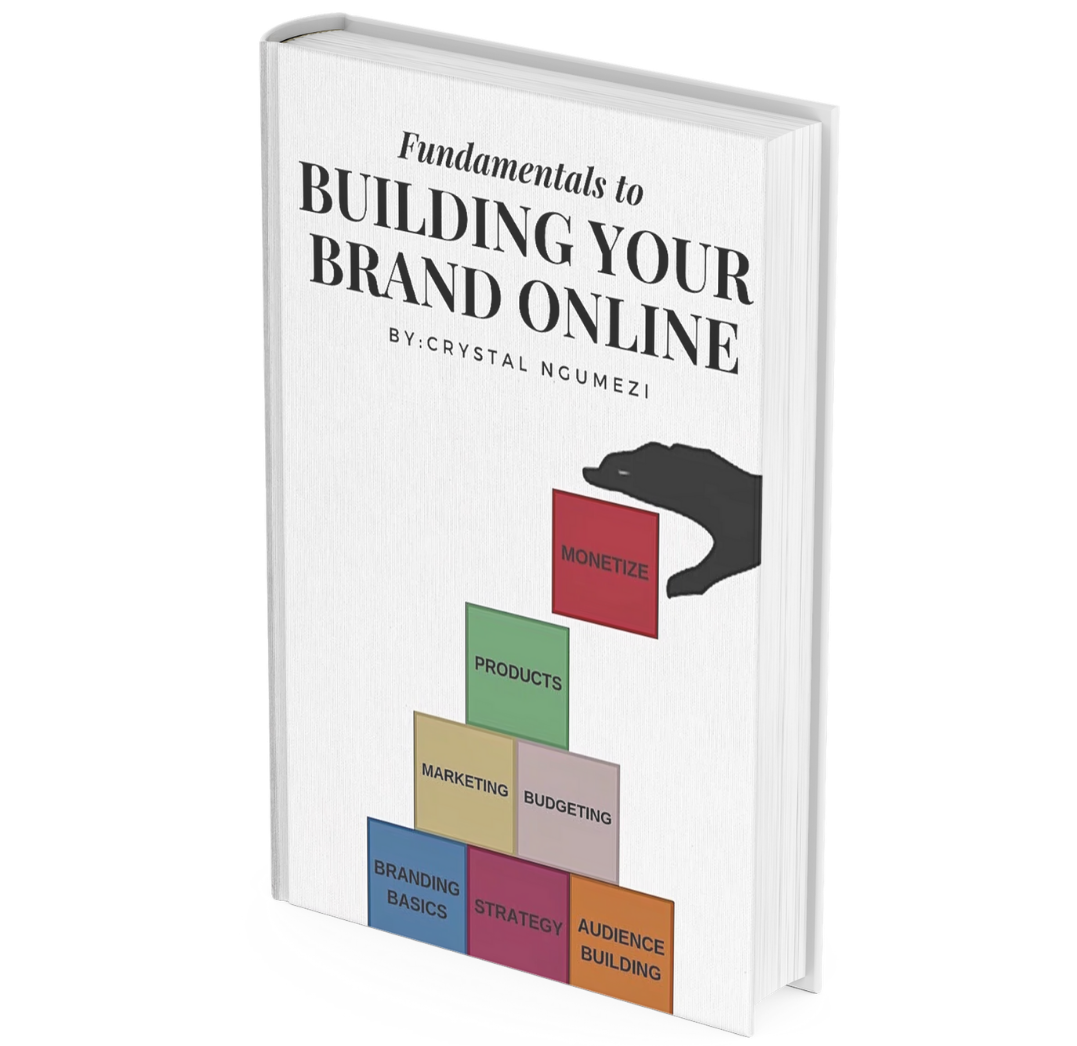 Ready to make more money monetizing your passion?

Learn how to make more money monetizing your passions online. Get the steps you need to turn your brand into a lucrative online business using social media.


This top-rated 33-page branding eBook is now available to purchase for women ready to learn how to make more money online. I
deal for aspiring entrepreneurs, brand owners, creatives, bloggers, content creators, artists, freelancers, service-based providers, online store owners, product-based business owners, nonprofit founders, and authors.


Learn How To:

✔ Create Monetized Brand
✔ Start Your Own Business
✔ Reach Your Target Audience

✔ Develop Extra Revenue Stream
✔ Grow Your Brand On Social Media

From Corporate
to Purpose

Crystal Ngumezi is the CEO/Founder of The Proverbs 31 Women's Organization, a Business Owner, and an Entrepreneur from Houston, TX. Raised by Nigerian immigrant parents, Crystal started her journey pursuing her creative gifts in songwriting, dance and mathematics, to later pursue a career in mechanical engineering after receiving her B.S. degree from the University of Texas at San Antonio. After a radical experience with God in 2014 that changed her life forever, Crystal left her corporate position as a manager at a Fortune 500 Company to follow God into a new career path of entrepreneurship. Over the past 6 years, Crystal has created brands that have allowed her to reach thousands online, mentor and minister to hundreds of women across the country, gain partnerships with companies like Microsoft, Steve Madden, and Target, and generate 7-streams of revenue through social media. Working in partnership with God to live in her purpose, Crystal has devoted her life to helping other women do the same.


Proceeds support charity work of The Proverbs 31 Women's Organization in underserved communities for underprivileged young women.
Terms & Conditions.
When you receive access to content by Crystal Ngumezi, including, but not limited to, courses, course content, videos, documents, ebooks, lectures, webinars, live classes, recorded replays, workshops, products, workbooks, checklists, etc. you acknowledge that:
You will not copy, duplicate or steal Course Content created by Crystal Ngumezi. You understand that by doing so, or anything that is contrary to these terms and conditions and the limited license she is providing to you herein is considered theft, and she reserves her right to prosecute you to the full extent of the law.
Crystal Ngumezi is granting you a limited license to content for your own personal use, not for your own business/commercial use or in any way that earns you money, unless given written consent and permission by Crystal Ngumezi that states the right to.
Failure to abide by the above terms and conditions will result in a membership deactivation without a refund.
By purchasing from Crystal Ngumezi, you are acknowledging that you have received and agreed to the terms listed above.